GOBLINFINITE GOBLIN GENERATOR
ALL HAIL ZOOG - New Premium Version Available Now!
---
Salutations, my goblin friends. Happy GenCon!
To celebrate, we here at Goblin Industrial Co. have been hard at work on some very secret and somewhat ethically-questionable goblin experiments.
We'd like to officially unveil said experiments with our brand new ZOOG Edition of the GOBLINFINITE.app
What's all the fuss about? Well, this new edition brings many new features to the base app, such as:
The ability to change your goblins colors, including hair color, clothes / tribe color, skin color, and weapon material / color
Three new unique image outputs upon immortalization, perfect for use in TTRPG games or as adaptable game tokens
Full body shot, Bust shot, and Head shot zoom levels on all generated images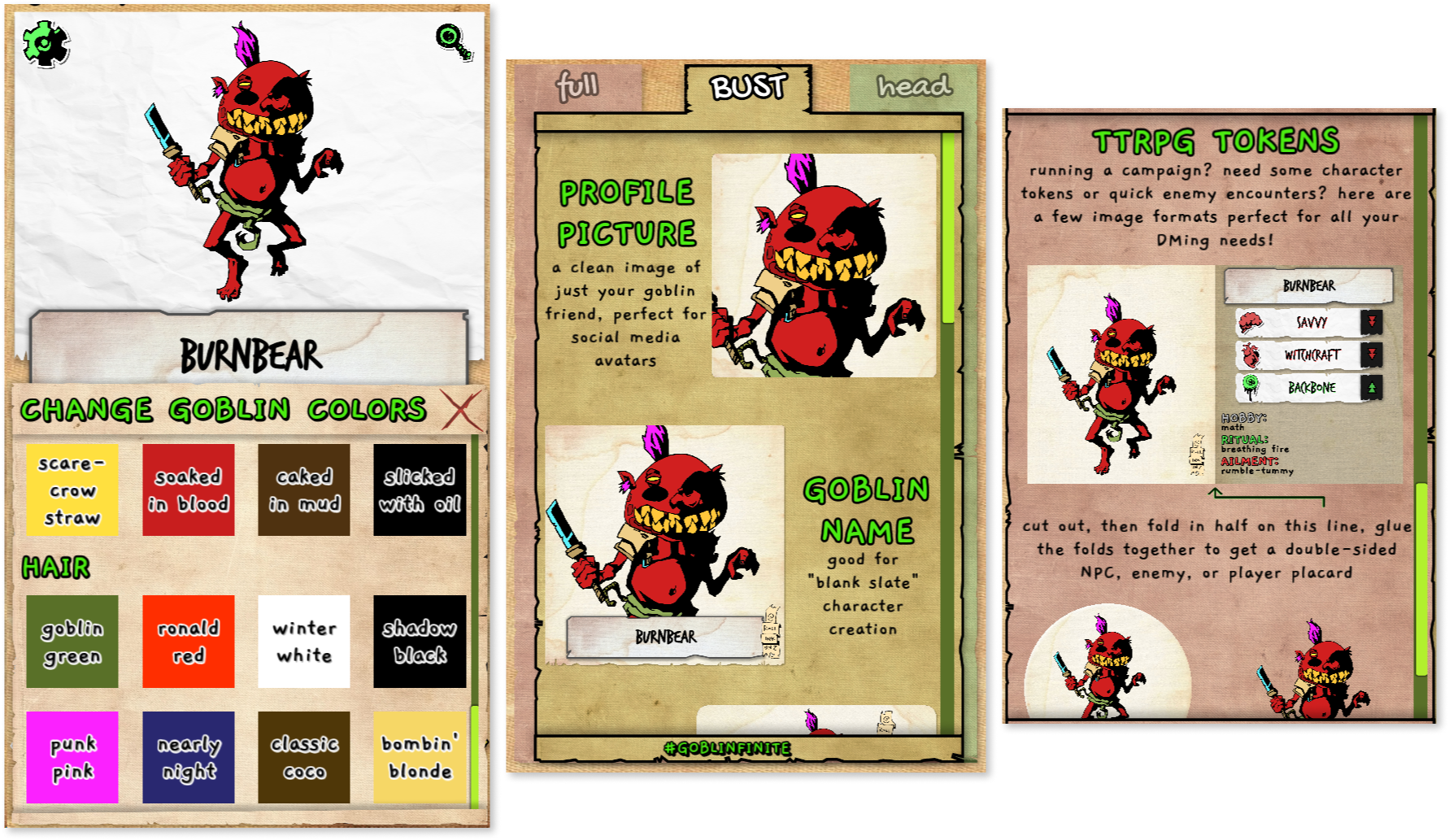 And, best of all, that's just what's new this week. All ZOOG Edition owners will get future updates of the app at no extra charge. And we have many, many more features coming. A sneak peek at the next update log includes:
The ability to individually reroll specific goblin parts, to perfectly tailor your goblin generations
Even more image outputs, including popular TTRPG character sheets & more token formats
The ability to generate "goblin hordes"
Goblin inventory system
We plan to frequently update the app so you'll always have new fun modes to play around with. As a ZOOG Edition owner, you'll also get priority in feature suggestions, so we can help make the app exactly how you want it to be.
Thanks for the support, the worker goblins greatly appreciate it.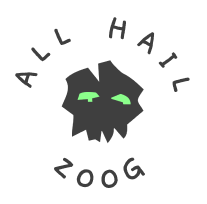 ---
Files
ZOOG Edition - android v1.0.apk
93 MB
Sep 16, 2021
ZOOG Edition - windows v1.0.zip
82 MB
Sep 16, 2021
GOBLINFINITE.app - ZOOG Edition - web v1.0.zip
75 MB
Sep 16, 2021
Get GOBLINFINITE GOBLIN GENERATOR